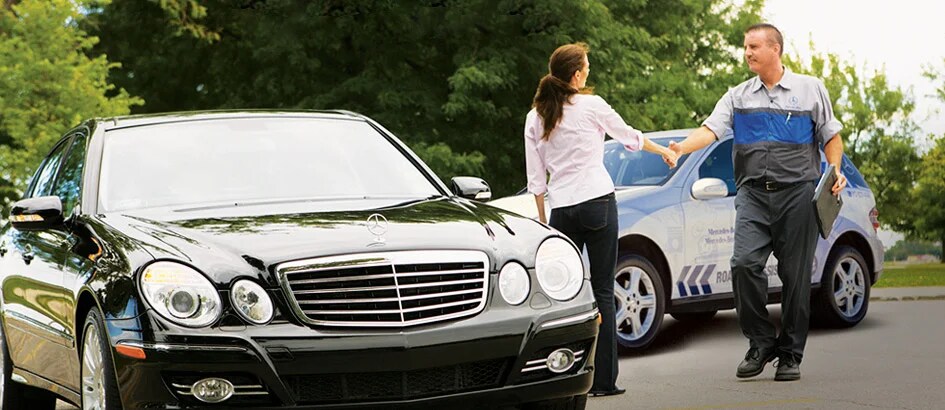 Anytime. Anywhere.

Mercedes-Benz 24-Hour Roadside Assistance
Roadside Rescue, On-call 24 / 7 / 365
As a Mercedes-Benz customer, you'll enjoy the peace of mind that comes from having "on-call" help available 24 hours a day. Dispatching of Mercedes-Benz technicians is a standard that has long set us apart from other luxury car makers.
Learn More